Dental implants are now the gold standard for replacing single, multiple or all missing/damaged teeth. If you lack confidence in smiling and eating due to missing/damaged teeth or uncomfortable dentures then dental implants may be right for you. Dental implants may be placed in as little as one day and will look, feel and function very similar to natural teeth.
Dental Implant solutions are offered to patients in Perth and throughout Western Australia.
---
About Dental Implants
A dental implant is a small screw shaped post made of titanium that replaces the root of a missing tooth. Titanium has a unique ability to fuse to natural bone in a process called osseointegration and is the reason why dental implants are so sturdy and reliable. An artificial tooth or teeth (referred to as a dental prosthesis) is then fixed or attached to the implant or implants so that they look and function like real teeth. This may be accomplished in one day using the Same Day Teeth TM protocol.
It is not an overstatement to say that dental implant technology for the replacement of missing or broken down teeth has revolutionised dentistry, not only in Perth and Western Australia but around the world. Dental implants are the state of the art teeth replacement systems. Not only can dental implants be maintained using the same oral hygiene practices but they provide important oral health benefits in the minimisation of bone loss consequences and the restoration and support of the facial structures.
As a result of the rapid improvements in dental implant technology in Perth, more patients are able to have dental implants. Because of the technological developments in diagnosis and innovative treatment like Same Day Teeth TM, dental implant success in Perth is now more effective and predictable.
In Perth and Western Australia, modern implants have a success rate of more than 95% and outcomes are becoming closer and closer to your natural and original teeth.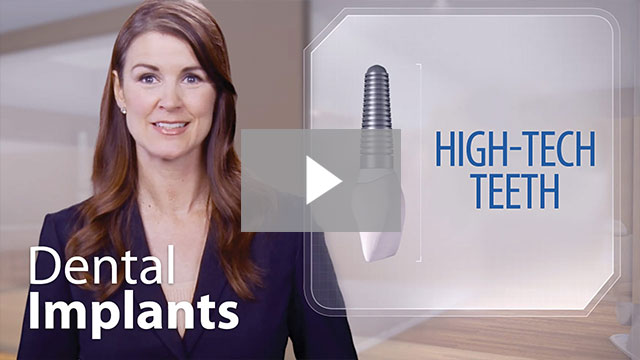 ---
The History of Dental Implants
In 1965 Swedish Professor Per-Invar Branemark invented the modern-day titanium dental implant. His first volunteer was Mr Gosta Larsson who was missing several teeth due to severe chin and jaw deformities.
Branemark realised that titanium dental implants effectively integrated with bone from his research of bone healing and micro circulation in rabbits during the 1950's . He titled the process "osseointegration" (osseo for 'bone', integration meaning 'joining with').
The pioneering dental implant design has advanced considerably. Technology across the board including but not limited to radiographic imaging; digitalised (computerised) design, planning, manufacture, etc; scanning and 3D printing has meant it is no longer the basic 'one-size-fits-all' system it once was. Today, modern dental implants are available in a variety of shapes and sizes to suit the individual.
Modern implants have a success rate of more than 95% and outcomes are becoming closer and closer to your natural and original teeth.
---
Are Dental Implants Right For Me?
Advances in dental implant technology have made it possible for almost anyone to be a candidate for dental implants. Missing and broken down teeth can be aesthetically embarrassing and can make it hard to speak clearly and eat the foods you love. The traditional solutions to missing teeth were dentures, bridges, and crowns but these solutions though initially cheaper, provide only short-term results and can be difficult to maintain.
Dental implants are a comfortable, natural-looking alternative to natural teeth. Dental implants not only preserve the bone tissue, they also act and look like natural teeth, allowing you to eat and speak clearly. They can be used to replace one, several or all your missing teeth. Properly maintained they may even outlast natural teeth.
During your dental implant consultation, the dental implant specialist will evaluate your mouth and determine the best possible dental implant procedure to meet your needs. With advances in 3D imaging, virtual implant design and guided implant placement more patients qualify for dental implant restorations than ever before. Dental implants are a viable option for most patients and with some caution are performed on patients with diabetes, cancer, and heart disease. Good candidates for dental implants include patients who:
Are missing or need replacing a single tooth, several teeth, or full sets of teeth
Are looking for long-term teeth restoration that can precisely mimic the feel, function, and appearance of natural teeth
Are susceptible to high cavity rates. Dental implants don't get cavities
Have denture problems and irritation
---
Immediate Dental Implant Placement
Immediate dental implant placement is one of the newest advances in implant technology today. Traditional dental implants require multiple clinic visits and months of healing time after the implant is placed. Immediate implant placement and together with the immediate loading of the prefabricated prosthesis allows you to have a full set of teeth right after the implant surgery and is the basis of the Same Day Teeth TM protocol.
Traditionally dental implants are surgically placed in the jawbone and usually require four to six months of healing time before the restoration can be placed. This waiting period means that you will be without a tooth or teeth for a few months while the bone and implant integrate, forming a strong bond. While traditional dental implants have a high success rate, the long waiting between surgery and a completed implant can make this treatment option difficult, especially in the case of an emergency.
Immediate implant placement offer patients a no-waiting option as the missing teeth or tooth can be placed in one clinical visit! As soon as the surgery to place the implant is completed, the dental implant specialist can then place a restoration prosthetic tooth, teeth or bridge without any waiting period. Unlike traditional dental implants with the Same Day Teeth TM protocol, you can walk out of your appointment with a full set of teeth. The immediate implant will still look, feel, and function like a traditional dental implant.
Immediate placement implants are placed immediately following an extraction and on the same day. This means walking out of your appointment will a full set of teeth!
A dental implant crown can preserve your natural tooth structure while providing you with an individualised tooth that is not connected to adjacent teeth! In high cosmetic cases, like a front tooth implant, one or more provisional (temporary) restorations may be used to develop the gum tissue around the implant to achieve the best possible aesthetic outcome in the final restoration.
A dental implant bridge or prosthesis, rather than a removable partial denture, will provide a secured solution that enhances your dental functionality and appearance. A dental implant bridge with multiple connected crowns is used to replace two or more of your missing teeth. These are permanently supported by dental implants.
Dental implants can also be used to support an "All on 4" structure and/or anchor removable dentures for full arch cases.
Over time research and experience has shown that patients with implant-supported dentures or implant-supported bridges, have a significantly higher satisfaction than those with the conventional dentures and conventional bridges. This has led to an increase in demand for all implant-supported prosthetics.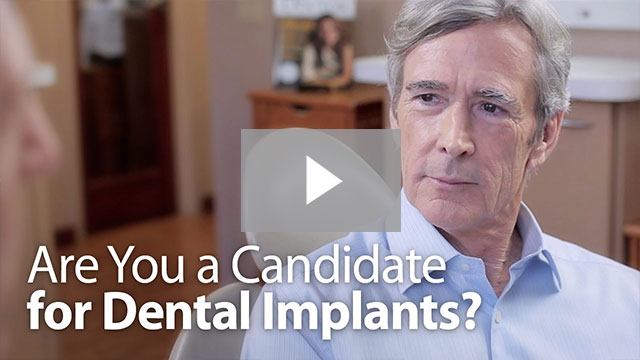 ---
Benefits/Advantages of Dental Implants
Dental implants are designed to be very durable as natural teeth and have a very high success rate
They look and feel like natural teeth
Dental implants preserves preserve bone structure and do not damage adjacent teeth
They improve facial appearance and your natural smile
Dental implants improve your oral health and hygiene and as easy to maintain as your natural teeth
That means better chewing and eating ability
Dental implants are very cost effective over their lifetime
---
Blog
Our Latest News
Learn more about our procedures, cases and latest news.
Read Blogs
FAQs
Frequently Asked Questions
Read all the FAQs about Dental Implants.
Read FAQs
---